Arithmatic Classes in Kasturi Nagar, Montessori Schools
Exercise of Practical Life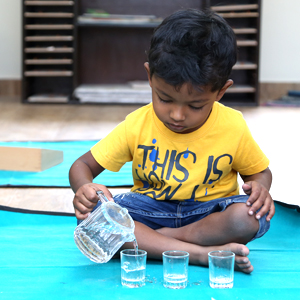 The child is introduced initially with practical life as he/she is familiar with most of the materials at home but has not laid his hands over them. This attracts them to these activities that give them independence and control of their own life. This basically helps him to take care of himself, take care of his environment, helps him with his/her eye-hand co-ordination, and with his/her social behavior. The most important need of the young child is to develop his muscles and co-ordinate his movement through exercises of practical life.
These exercises are those from which a child can learn living activities in a purposeful way. The aim of these exercises is to help the children gain independence to adapt to their society and to gain co-ordination.
Practical life exercises also help the children to concentrate and think in orderly manner.The purpose of these exercises is to develop concentration, and to pay attention to detail as the child follows a regular sequence of actions and to learn good working habits. These activities provide the very foundation on which the child approaches more intricate academic exercises.Curriculam::Montessori Schools in Ramamurthy Nagar,Montessori Schools in kasthuri Nagar,Montessori Schools in Bangalore::Day care in Ramamurthy nagar bangalore::Daycare in Kasturi Nagar Bangalore,After Schools activities in Ramamurthy nagar bangalore::After Schools Activities in Kasturi Nagar Bangalore
Sensorial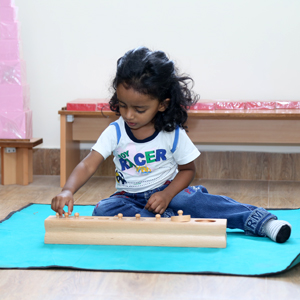 One aspect of the Montessori Method taught at all Montessori Schools is the Sensorial exercises. Sensorial Materials in the Montessori environment are designed to sharpen the senses of the young child and enable the child to understand the many impressions he receives through them. Each of the Sensorial Materials isolates one defining quality such as color, weight, shape, texture, size, sound or smell. The Montessori Sensorial Materials help the child to distinguish, to categorize, and to relate new information to what he already knows.
Language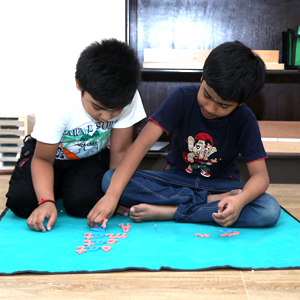 The child learns oral language naturally. He automatically absorbs it from his environment. When the child enters a Montessori environment he/she learns that the words are made of sounds and each sound has a symbol. By absorbing the sounds and the symbols, the Montessori child begins reading when he is ready and proceeds at his own pace. His experiences in practical life and sensorial education serve as a preparation for his writing.
The sandpaper letters provide a phonetic basis for reading. With cut -out letters (moveable alphabet), the child builds the words with relation to the pictures by phonetically listening to the sounds in succession and placing the right symbol for each sound. This material frees him from the fatigue of his still developing writing skills, and yet gives him the opportunity to pursue his interest in words. These activities serve as a preparation for the time when the child assimilates what he knows and then he explodes into writing.
Arithmetic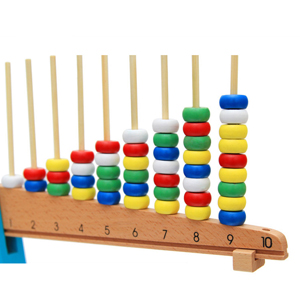 The materials for Arithmetic introduce the child to associate quantity and its symbols i.e., the numbers 0 through 9. The quantities are introduced by a series of rods, which the child can count. Then he/she matches the sets of symbol cards with the rods. Using a wide range of beads and symbol cards, the child becomes familiar by the Activities with beads, teaches units, tens, hundreds and thousands as a decimal system. Including concrete Concepts and process of addition, subtraction, multiplication and division. Some group activities to develop these concepts.
Quantity is presented with teen and ten boards followed by symbols. The board and bead chain develops the child concept by which they can also learn to skip numbers.
Activities include learning memorization of facts, fractions concepts.
These exercises not only teach the child to calculate, but they provide a deep understanding how numbers function and the relation between the quantity and symbol.
Science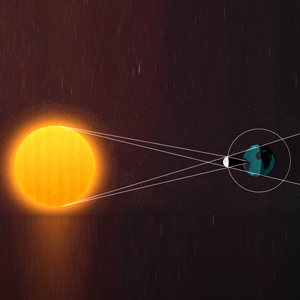 Science is all around us. The young child interacts with natural world every where they go. generally investigating the botany and zoology life sciences eg : how are flower smells or what happens when a cat tail is pulled this is how they learn how things work and how they interact with it.
Geography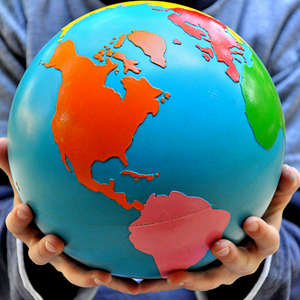 Geography is the study of places and the relationship between people and their environment. In Montessori curriculum the child experience big pictures then move gradually in detail about names of countries, ocens, mountains, rivers etc and a grasp of the landforms.
1. Physical Land and water formation – islands, isthmus peninsula, lake, cape, bay, strait, these are represented by models. The shapes of the countries and states are represented through wooden world and india puzzle maps.
2. Culture Culture plays a very active role in the Pre-primary Montessori Environment. Children are offered culture in the form of festivals and celebrations conducted through-out the year. The countries and their culture are explained.
Art and craft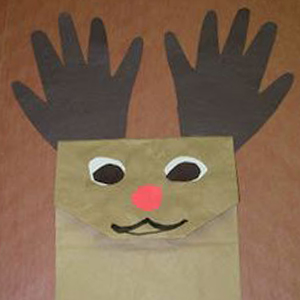 Exploring the world of art and craft can help the child to develop cognitive social and creative skills. Creativity is one of the richest experiences in a young child life. Montessori provides the child to create and enhance their creativity.
Preschools
At this age, children are eager to investigate the workings of their expanding world and experiment with their emerging sense of mastering skills.nursery Schools in Bangalore It is a time of enormous strides, when communication and conceptual thinking and the development of self and social skills flourish.nursery Schools in Bangalore

Our curriculum helps young learners grow into confident students.nursery Schools in BangaloreOur nurturing teachers focus on each individual child's personal achievement of educational and developmental milestones.nursery Schools in BangaloreThe program prepares children for kindergarten and beyond, with the skills and confidence needed for a lifetime of academic success.nursery Schools in Bangalore

This program is one that inspires children to reach their full potential.nursery Schools in Bangalore Our teachers inspire curiosity and creative thinking, guiding pre-Schoolsers by targeting developmental and academic milestones in the areas of language and literacy, mathematical reasoning, and scientific investigation.nursery Schools in Bangalore.

The curriculum provides a mix of independent, teacher-directed, and small group learning experiences and activities, creating multi-disciplinary learning centres that encourage individual skills and emerging interests in the areas of creative expression, language, math, manipulatives,nursery Schools in Bangalore art, dramatic play, and outdoor learning.nursery Schools in Bangalore
Play Group
Our playSchools program uses hands-on exploration and social interaction in safe and engaging surroundings to help your child learn about his or her expanding world. Under the guidance of our trained teachers, toddlers enjoy learning experiences that promote their blossoming independence and social skills, and foster self-confidence.

At Unicus Montessori Schools in bangalore, we believe playing time is learning time. This program is designed to adapt the curriculum to each individual child's age and stage.best montessori Schools in Bangalore Teachers in the toddler classroom promote emotional, physical, social, and intellectual development in a fun, engaging environment by targeting the changing needs of children.best montessori Schools in Bangalore

They also present age-appropriate learning opportunities to encourage individual skills and independent choices.best montessori Schools in Bangalore It helps nurture each individual child to build upon his or her strengths and encourages exploration of their world using paint, water, board books, and more.best montessori Schools in Bangalore

We have created learning centres that include


language and reading
construction
math
motor skills such as climbing and throwing
art
dramatic play
science and sensory exploration
outdoor learning


Our centres establish a relaxed environment to foster self-confidence and self-help skills, offering opportunities for success that prepares toddlers for preSchools.