Who We Are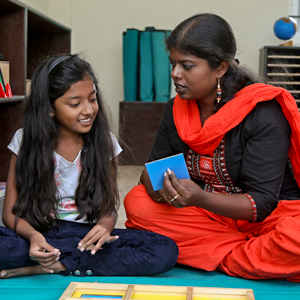 We Unicus foremost consider the child as head of our Unicus family, Unicus respects their views and wishes, and helps the child to fulfill their needs by endow with an environment for the children to explore, learn and originate the world liberally in their foundation years (2 to 6 years) with the blend of Montessori education and disciplined culture. The child gains knowledge of thinking themselves, the power of making independent decisions, Learns to work with materials and resources to unearth the knowledge they need from various Maria Montessori materials.
Unicusians experiences and enjoys total intellectual freedom and unfettered interaction with other children and adults. This ensures they gain the internal resources needed for scholastic achievement and to be confident and capable to lead effective lives.
Unicus Montessori Schools in Bangalore | Play Schools Ramamurthy Nagar Bangalore,Play Schools in Kasturi Nagar Bangalore,Preschools Ramamurthy Nagar Bangalore,Montessori Schools in Ramamurthy Nagar Bangalore,Montessori Schools in Kasturi Nagar Bangalore,Montessori Schools in Bangalore
Our classrooms are well organized as mixed age group environment as per Montessori principles and divided into Toddlers, M1, M2 and M3 respectively. This enhances the elder children to develop their leadership skills and indirectly helps them to be responsible in taking care of their younger ones. The younger ones learn discipline indirectly from the elder ones.
What We Do
Our approach is to nurture all three values. Character formation, body work, art and spirituality from the core of the curriculum, which also includes numeracy, literacy, science, history, geography, culture, craft, music, singing, dance, exercise, games, languages and social skills.